Nine major dating apps will be offering users ways to advertise their vaccination status and boost their chances for a match with "super likes" and "super swipes," as part of a partnership with the White House.
The premium content, which includes profile badges and stickers declaring a date seekers immunity to Covid-19 and various ways to boost their visibility to preferred partners, will become available next week. The US government says it has enrolled Tinder, OkCupid, Bumble, Badoo, BLK, Hinge, Chispa, Match and Plenty of Fish into its outreach program.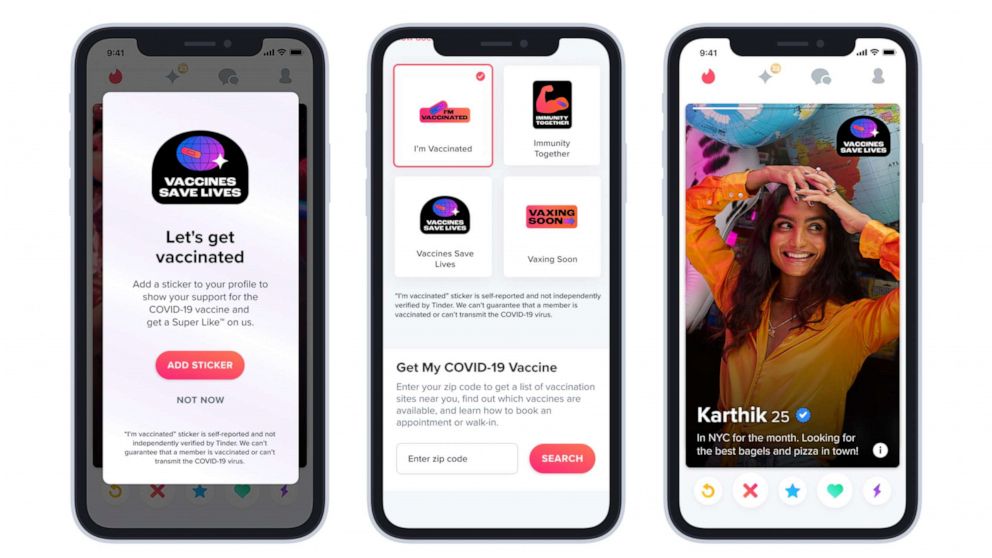 "According to research from OkCupid, people who are vaccinated or plan to get vaccinated receive 14% more matches than people who don't plan to get vaccinated," the White House said on Thursday explaining the rationale for the ad campaign.
Authorities in the US have been using other ways to prompt people into getting the jab. Some states like Maryland are offering the chance of a lottery win to draw in crowds. There are also campaigns targeting specific groups prone to be distrustful of the government, like the black community.
The effort is part of President Joe Biden's goal of getting 70% of adults at least one shot by July 4. The Biden administration seeks to counter a slowdown in the pace of the vaccination program, which reached a peak in April and has since declined by about half. 
Forsided, 24.05.2021
Source: RT