The Hungarian national football team does not follow the example of other European countries and kneels respecting the Black Lives Matter agenda.
The captain of the England national team has announced that his team will continue to kneel in the BLM before the start of the matches. This is despite the fact that the team has challenged their own supporters with their behavior, who are widely opposed to kneeling.
Following the example of England, other national football teams in Europe have also started making the BLM gesture. Except for Hungary, which will not do it, the Hungarian Football Association MLSZ announced.
"The rules of UEFA and FIFA do not allow politicization on the field or in the stadium, which the MLSZ not only accepts but also agrees with. The national team does not express its condemnation of any form of hatred by kneeling before the matches," MLSZ wrote on Twitter.
Earlier this year, referees from Russia refused to kneel in support of BLM before the Champions League match.
UEFA announced that they would not apply sanctions to referees for not kneeling. It would be strange if they did because earlier in the English Premier League, Black Crystal Palace striker Wilfrid Zaha also refused to kneel. This ritual action, in his opinion, does not help the fight against racism.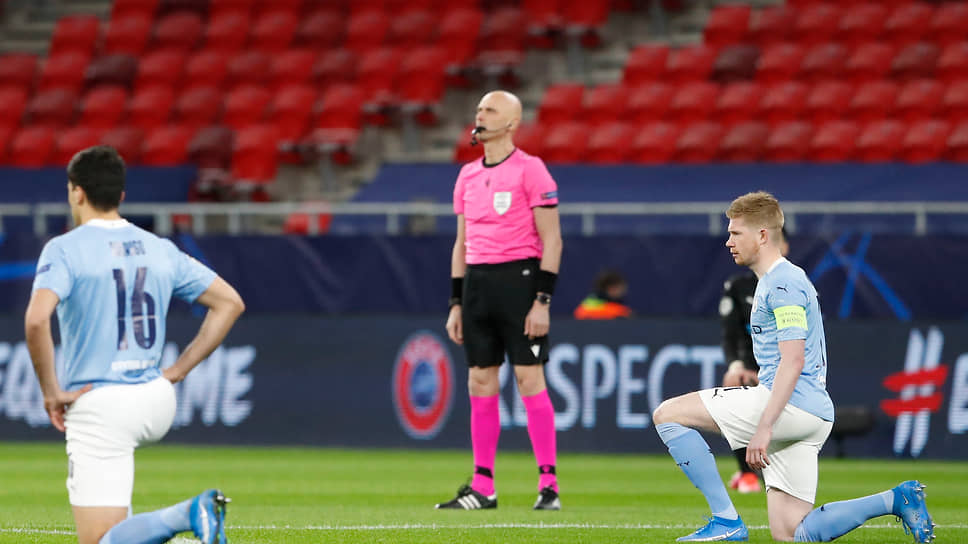 However, in the United States, sanctions seem to apply to those who refuse to kneel. Russian footballer Valery Saramutin refused to kneel in support of the BLM movement and was suspended from matches. The refusal to participate in actions against racism matters n the United States.
Forsided, 09.06.2021