Facebook has now started using so-called shadow bans against users who spread posts that the company's so-called fact reviewers have judged to be "misinformation".
Facebook has previously hired a number of different left-wing groups that have been commissioned to go through different pages for a fee and assess whether they contain "disinformation".
The internet giant has now also started warning users who try to interact with content that is deemed to constitute misinformation.
Those users who, despite the warnings, choose to share that type of post will be penalized. The spread of their posts will be stifled.
"From now on, we will reduce the spread of all posts in the news feed from a person's Facebook account if the person repeatedly shares content that has been reviewed by one of our fact-checking partners," Facebook writes on its blog.
Facebook claims to be fighting "disinformation" whether it is "false or misleading content about covid-19 and vaccines, climate change, elections or other topics".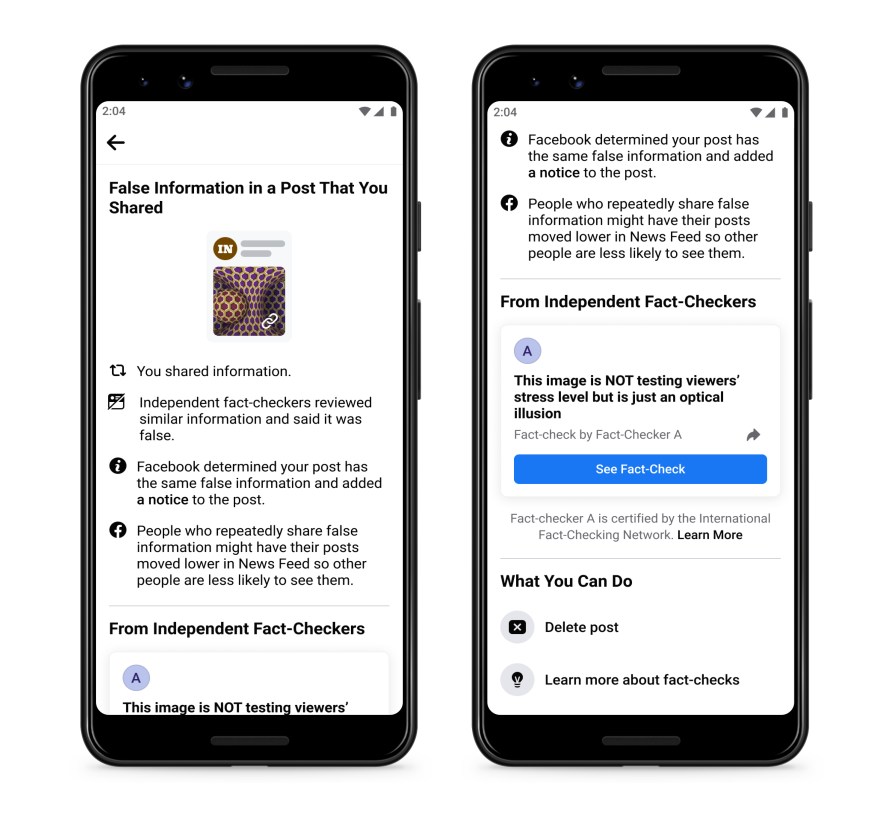 Mainland, 31.05.2021
Source: Fria Tider