Twitter suspended the account of independent US journalist Leeroy Johnson without explanation.
Johnson reports on events and protests across the United States. He had been reporting anti-vaccine mandate protests in New York recently.
He made an account on GETTR after his Twitter account was suspended, and announced: "My Twitter account was suspended! Please spread the word! My Instagram account is still up same name on Twitter."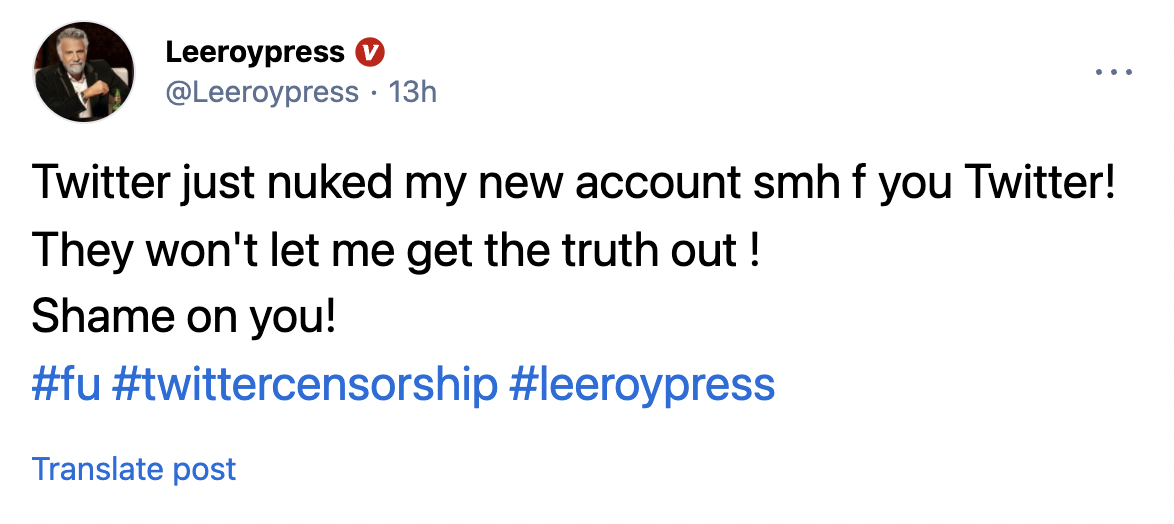 Johnson had a backup Twitter account, which was likewise deleted quickly. Johnson was covering the annual March for Life in Washington, DC. He underlined to The Post Millennial that Twitter "gave me no reason at all" for the suspension.
"I just logged in and it said my account was suspended," he said.
"Your account (@LeeroyPress) is temporarily suspended," Twitter wrote in response to his suspension. Please visit twitter.com for more information."
"This is crazy. I don't even give an opinion when I post. I just shot (sic) and give a description," Johnson explained.
According to The Post Millennial, an old account he no longer uses was also banned.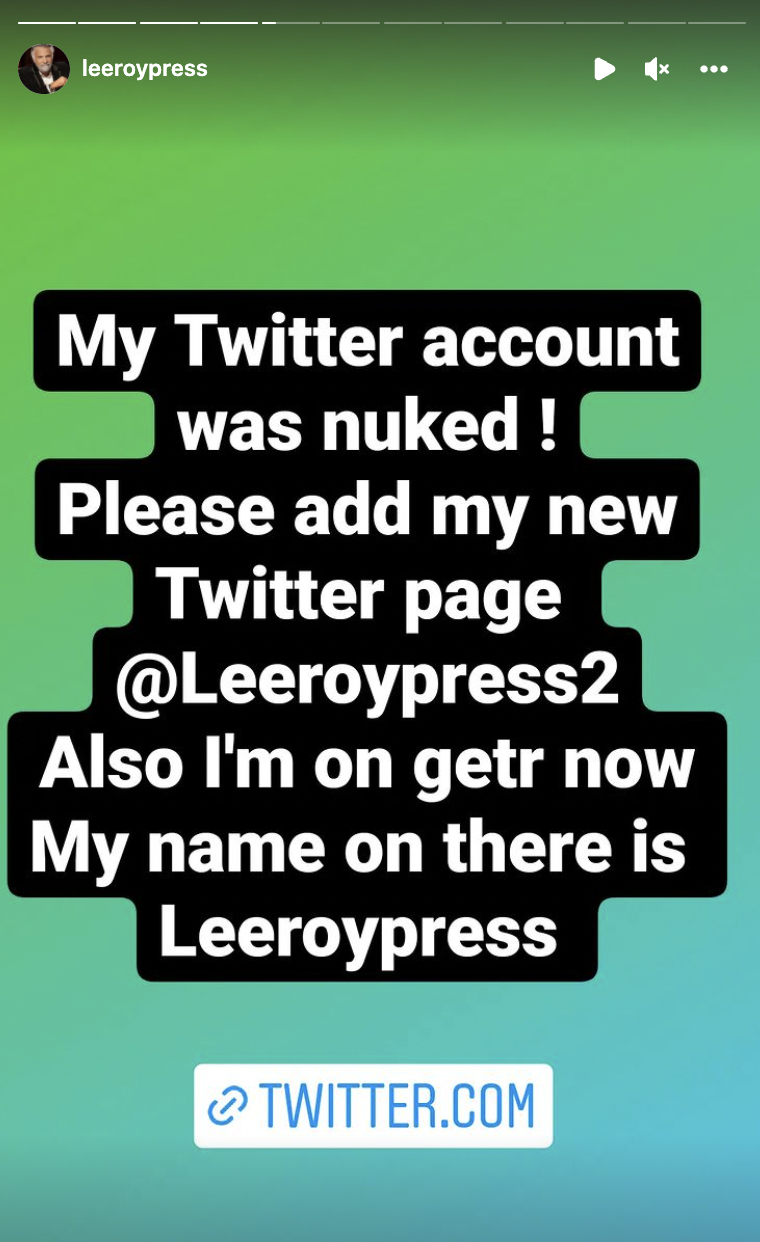 Forsided, 24.01.2022