The 715,000 users of the weather app provided by the Canadian Department of the Environment were tracked. The department asserts that the Privacy Act protects the information gathered.
According to Blacklock's, an investigation discovered that the Department of Environment and Climate Change's WeatherCAN app collected location data in addition to other types of personal information like email addresses, Infowars reports.
Hourly weather forecasts are provided via the app, which was released in 2019, along with tornado alerts, blizzard warnings, and other weather updates. It happened at a time when experts said that "more extreme variations in weather" are being brought on by climate change.
"That is why the Government of Canada has developed an app that will keep Canadians safe," the government said at the time.
The Agency of Environment defended itself against claims that it tracked users' locations, stating that "all personal information created, held, or collected via this app by the department is safeguarded under the Privacy Act."
The "current location" feature of this app allows it to deliver weather data depending on the location of your mobile device as of the moment, as determined by the Global Positioning System.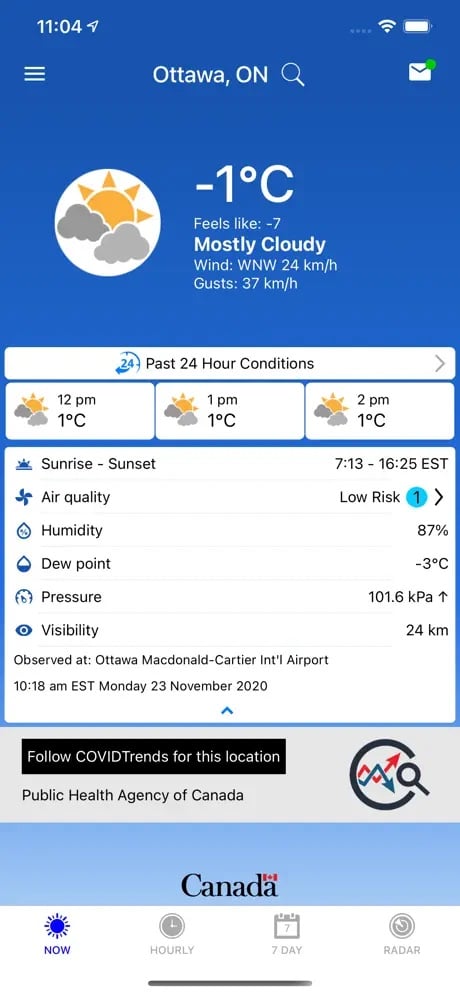 According to the WeatherCAN staff, even if you turn off the location feature, the app will still gather information such as the app version, your email address, and the specifics of your device "along with any information you choose to provide in the text input field."
"By using this app you consent," added WeatherCAN staff.
Forsided, 05.07.2022
Source: Infowars